2020 Round Up
2020 has been a challenge in every sense of the word – however to adapt and evolve, businesses need to be challenged.
For us, this year has challenged us in ways we would have never imagined – helping us pivot, grow and become a much stronger business as a result.

We have seen 4 new full time members of staff join our growing team since March (3 new to the team, and 1 moving from part-time to full-time) which has helped improve our delivery which is vital for us. This has also helped us bring in further expertise to continually challenge and break the mould to deliver outstanding results for our clients.

I think it's safe to say we couldn't be more ready for a rest and to recharge the batteries as 2021 is going to be a big one!

Thank you to all our clients for your continued business and support, we wouldn't be where we are today without you.

All the team at Twentytwo wish you a very Happy Christmas and a prosperous New Year and we look forward to working with you throughout 2021 and beyond.
– Lee & Jase
---
We thought we'd end the year on a happy note, so let's look back at what we've accomplished in 2020 ⚡️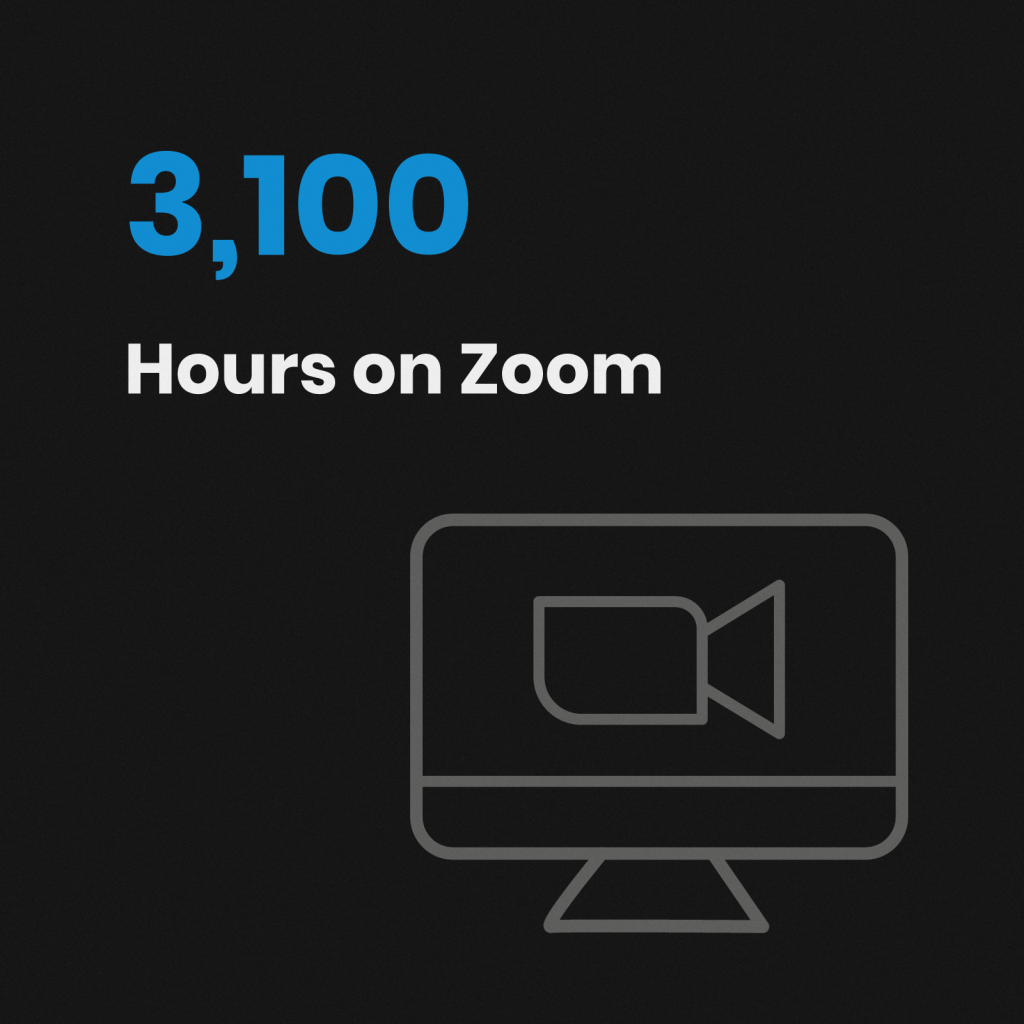 Like most companies, Zoom has been our best friend this year. We've collectively spent over 3,100 hours on Zoom – that's nearly 130 days!
I think it's safe to say we're all looking forward to a break from the screens!
We've developed 8 new brands this year. This includes designing and printing over 2,850 business cards, designing, printing, and installing 6 vehicle liveries, and creating 4 communications guidelines.
We can't wait to create more incredible brands in 2021.
Team Twentytwo has grown in 2020!
We've added 3 new members to the team, and we're so happy to have them on board.
We're looking forward to growing even more next year!
We've always got music on in the office, and this year we've listened to over 1,600 hours!
We gave our clients 64 hours of free marketing support throughout the first lockdown – giving them one less thing to worry about.
We carved 5 pumpkins for our Halloween competition this year – we're looking forward to seeing what next year's competition will bring!
We launched 13 new websites in 2020! 11 of these were bespoke WordPress sites, and 2 were Ecommerce.
We also launched our first web app!
We can't wait to continue building bigger and better websites in 2021!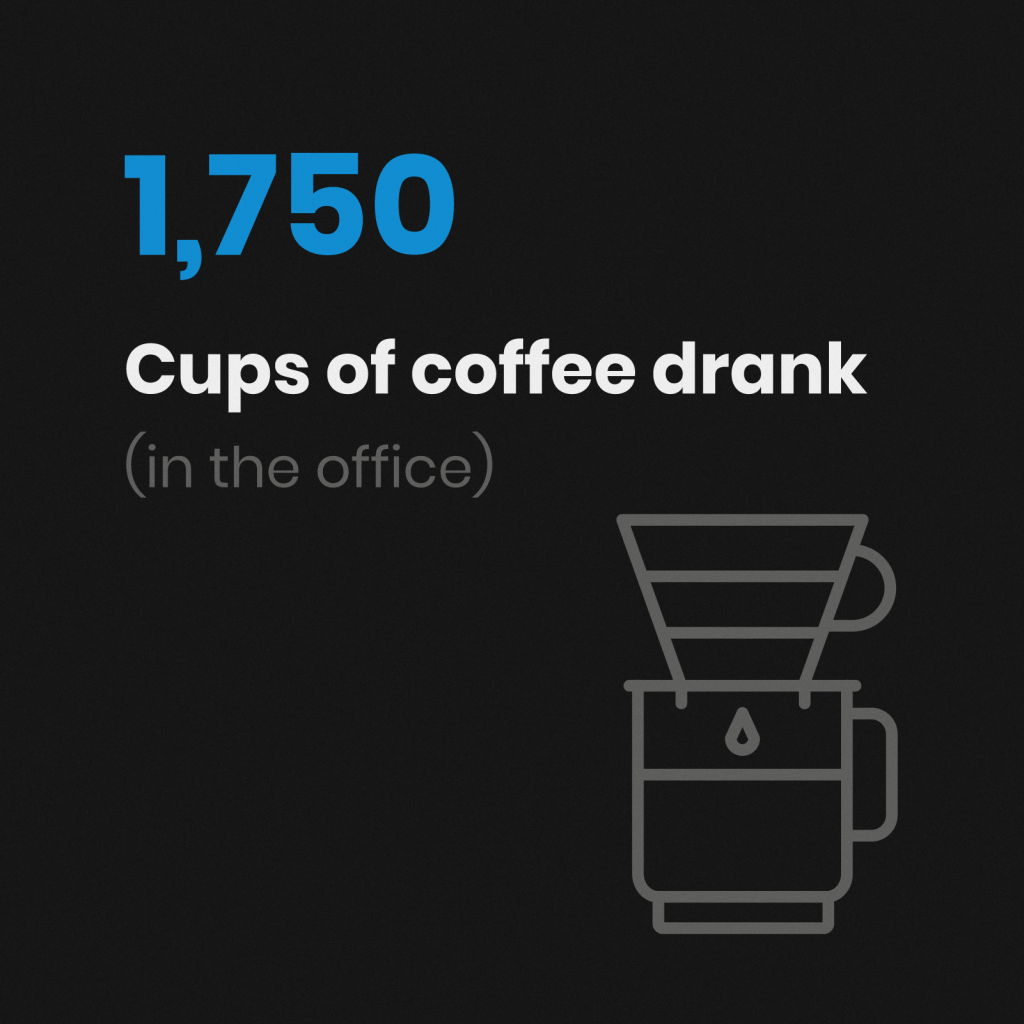 Finally, despite the team not all being in the office this year, we managed to drink about 1,750 cups of Beanworks coffee!
Twentytwo Digital
General updates from the team.