Decking the (Home Office) Halls
Like many businesses, we've had to close our office doors for most of December, meaning we've missed out on decorating the office for Christmas!
Our team haven't let this hinder their festive spirit, though. Take a look at how we've decked our (home office) halls this Christmas 🎄
Callum
Callum's workspace has had a visit from Kevin the Carrot!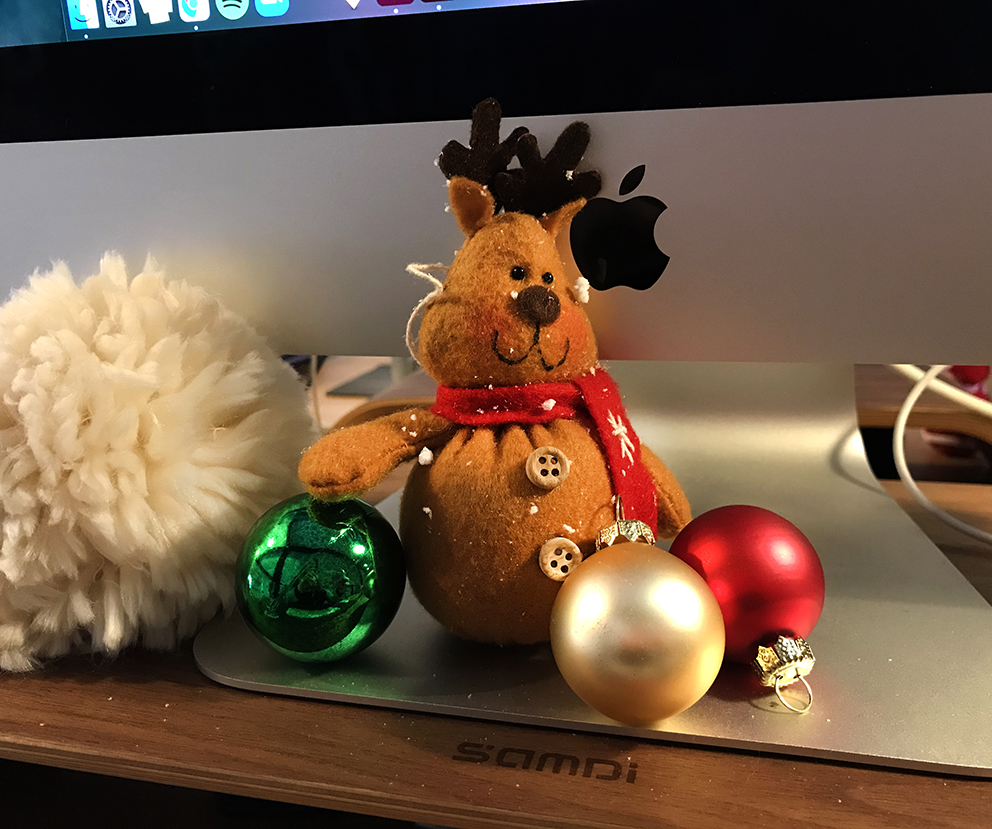 Jo
Jo has made use of the spare ornaments we haven't been able to use on the office tree!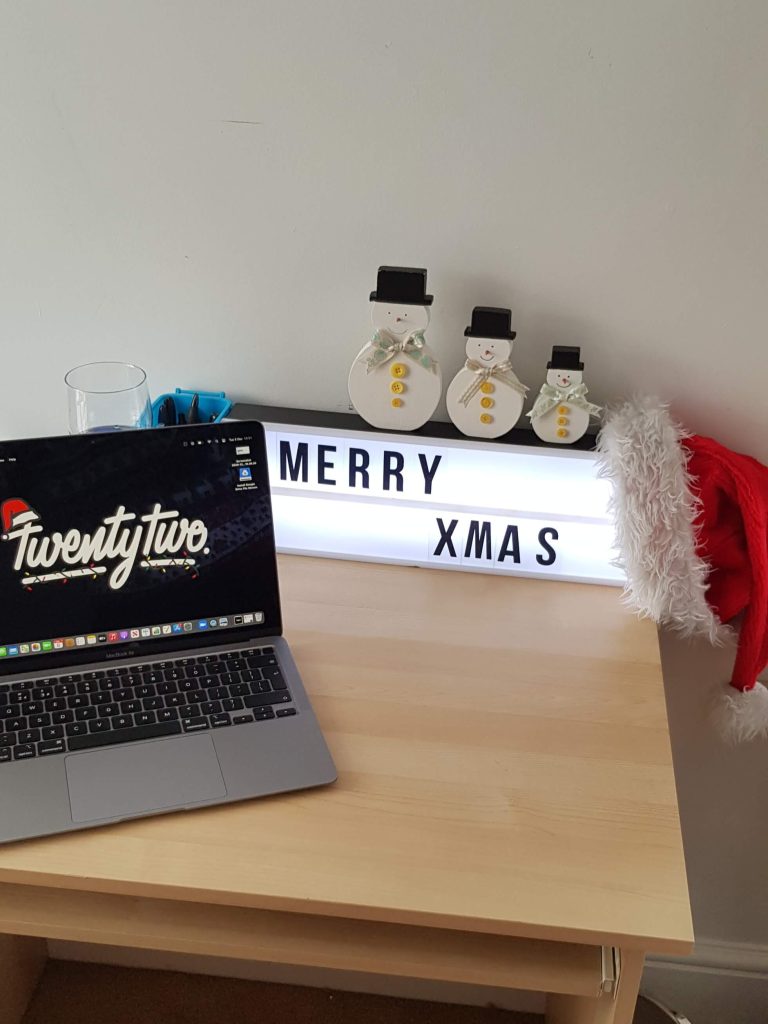 Max
Max incorporated our updated festive logo for his decoration!
Jason
Jason might be alone in the office, but that's not going to stop him from adding a bit of festivity!
Emily
Emily is the only member of our team to have a real Christmas tree in her home office, alongside some Rudolph lights and a festive gnome friend!
Emma
Emma's desk has a very special Christmas helper!
Merry Christmas!
Twentytwo Digital
General updates from the team.